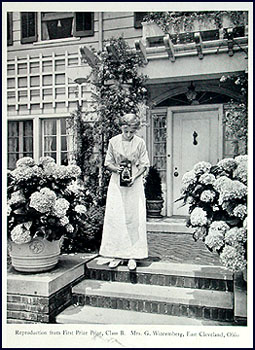 On the left is the first prize photo in
Class A, taken by Mrs. G. Wintemberg of East Cleveland, Ohio.

On the right is the photo, tinted and used in a Kodak ad entitled "A Summer Morning."

Kodak also used this photo on the cover of their 1912 equipment and supplies catalog.