Imani Beach and Travel Fun 1997
Manufactured by Olmec Toys, Inc. of Richmond Virginia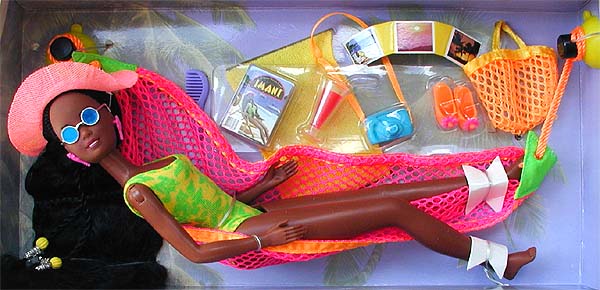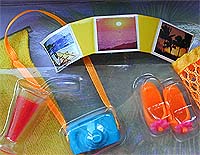 According to her package, Imani is an African American princess. Here she is on vacation lolling in a hammock which has suction cups for easy installation. Her accessories include a bright turquoise blue camera with orange strap and three picture postcards.