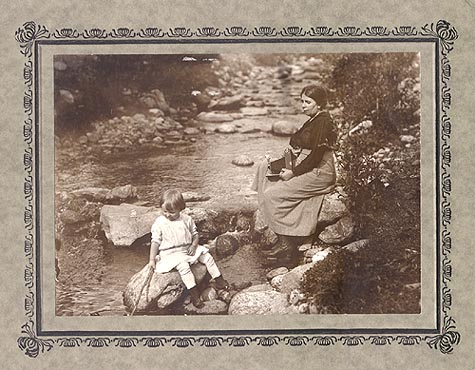 The provenance of most of the photos in my collection has been lost as they made their way from original owner to dealer and onto eBay, or into the flea market.

These photos, however, were given to a dealer on consignment by the little girl in white, Martha Compton, now 87 years old. The photos were taken on family outings along the Tesuque River in New Mexico.

Martha's Dad,Alonzo E. Compton was a photographer and he, his wife Nola (below)and Martha often took photographs on family outings.